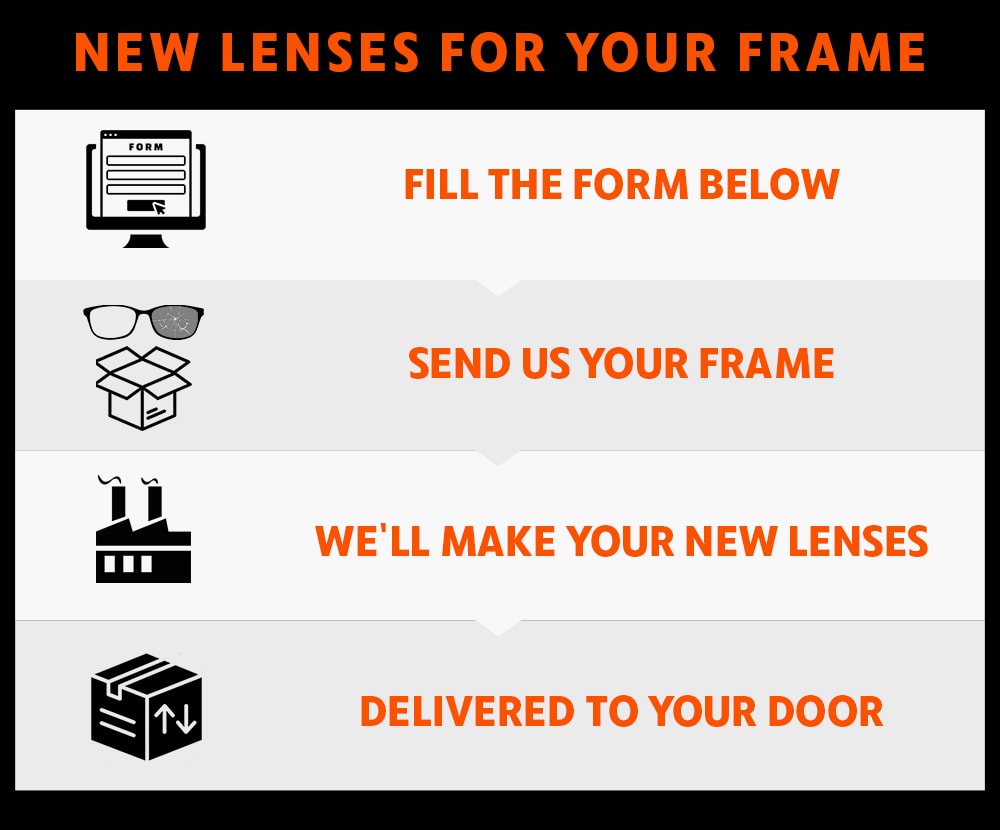 Premium quality lenses for any brand of frames you may have. No hassle process and quick turn-around time. Getting high-quality replacement lenses for your glasses are easy to get at Rx Safety. Most online optical stores will try to sell you new frames even though all you need are replacement lenses. If you have a set of frames with prescription lens replacements then you're in the right place.
1.

What type of frame are you sending to us?
Choose between the styles below, the one that matches better with your frame. Once you click, you will be taken to a page to fill in all the other information about your new lenses and upload/fill your prescription. If you need help, our customer service will be happy to assist you, just give us a call at 888-245-6638 or chat (button on the lower right corner).