RX Safety is exceptionally proud to be one of the few companies still offering real glass eyeglass lenses. We pride ourselves on being one of the last companies that still manufacture glass eyeglass lenses for our customers. The optical industry still considers real glass lenses to be the highest quality optical lens material available.
The majority of our line of eyeglass frames can be made with glass lenses if you choose the glasses lens option during your check our process, instead of polycarbonate or plastic lenses.
TOP REAL GLASS PRESCRIPTION GLASSES
ADVANTAGES OF REAL GLASS PRESCRIPTION GLASSES
HIGH SCRATCH RESISTANCE
While typical plastic lenses offer basic scratch protection from the elements, real glass lenses provide the highest scratch resistance. All the other lens materials don't match the scratch-resistant qualities of glass lenses.
HD VISION
Real glass prescription lenses provide true HD optics with the Highest Abbe Value on the market, meaning less distortion and an overall clearer view.
LESS DISTORTION
Real Glass lenses offer a higher clarity, a better abbe value, and less distortion than your typical polycarbonate plastic and trivex lenses.
REAL GLASS PRESCRIPTION GLASSES
Shop our wide collection of eyeglasses frames and add glass lenses to your prescription.
BEST REAL GLASS PRESCRIPTION GLASSES
VIEW ALL REAL GLASS PRESCRIPTION GLASSES
HOW TO BUY REAL GLASS PRESCRIPTION GLASSES
Before we get into where you can purchase your real glass prescription glasses, it's important to note several tips when shopping around.

GETTING THE FRAME
While real glass lenses are typically heavier than polycarbonate or plastic lens material in general. So, when choosing a pair of glasses, you should select a frame that offers a smaller eye size or provides an adjustable nose to pads so you will not feel any additional weight. This should significantly reduce any weight differences you might notice while wearing glass lenses.
AVAILABLE OPTIONS
Our real glass prescription lenses come in the same variety of options that you're used to with plastic lenses. We offer our real glass lenses in various options such as Clear, Transition glass lenses known as PhotoGray Extra, PhotoBrown Extra, and the sunglass and fixed tint color. We offer all the prescription options that plastic does, such as single vision, FT-28 Bifocal, and Progressive No Line Bifocals.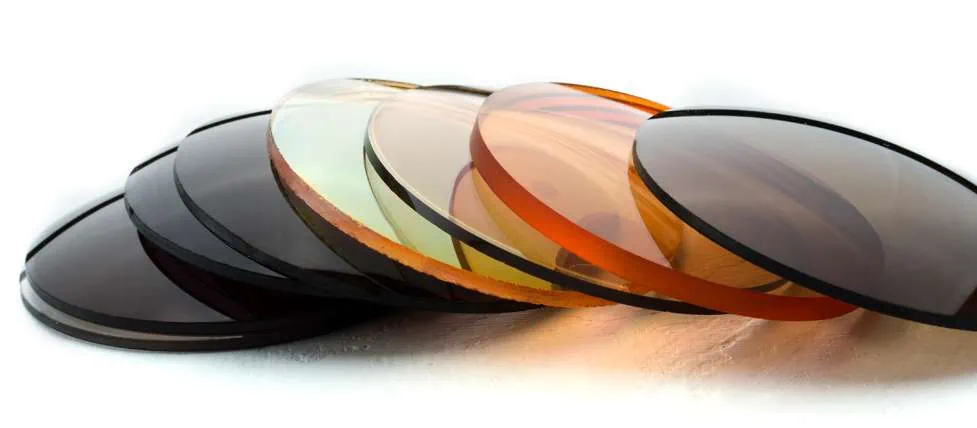 NEED MORE INFORMATION? RX SAFETY CAN DEFINITELY HELP.
At RX-Safety, we are proud to offer this complete line of prescription glasses, sunglasses, and real glass reading glasses with glass lenses. We fully believe that the benefits of real glass lenses will provide our customers with comfort and quality throughout the day.
So give us a call or contact us online. We'd be happy to help you choose your real glass prescription glasses.


REAL GLASS LENS ADVANTAGES
Check our the advantages of having real glass prescription glasses.
HOW TO ORDER REAL GLASS PRESCRIPTION LENSES

HOW TO ORDER PHOTOGRAY EXTRA GLASS LENSES

REAL GLASS PRESCRIPTION GLASSES