If you enjoy fishing, you've most likely come across fishing gear, including fishing sunglasses. Polarized Prescription Fishing Sunglasses are essential to one's tact and performance, as it allows individuals to have a greater experience, all while being safe.
What's great about fishing sunglasses on today's market is that many come with prescription, allowing individuals with unique eyewear needs to enjoy the thrills of this great outdoor activity.
In this quick guide, we'll dive deeper in the importance of prescription fishing sunglasses and what that means for you. We'll also provide tips on how to buy fishing sunglasses, covering everything from materials to lens colors.
So keep reading and discover how to enhance your fishing experience.
TOP POLARIZED PRESCRIPTION FISHING SUNGLASSES
WHAT ARE THE BEST PRESCRIPTION SUNGLASSES FOR FISHING
HERE'S WHAT TO LOOK FOR IN YOUR NEXT FISHING SUNGLASSES
LENS
The best fishing glasses have polarized lenses. These lenses allow you to see through the water's surface, reducing glare for clearer and in-depth vision. Make sure to ask for polarized fishing glasses for your next fishing frames.
Polarized prescription sunglasses for fishing are great because you have the benefit of experiencing less-distracted visuals in your unique prescription–a win-win.
DEFINITE LENS COLOR
The main question is, polarized prescription sunglasses what color for fishing?
There are various lens colors for offshore, inshore, and low light. These color enhance the experience of wearers and can provide unique benefits as well.
Perhaps you are looking for that next big catch while offshore fishing. In this case, nuetral gray and blue mirrors work best.
Or let's say you decide on in shore fishing instead. To take on that environment, it's best to use light lens tents like rose, copper, amber, or browns.
When it comes to less-common fishing environments like low-lit conditions, for instance, at dawn or on foggy cloudy days, a VLT lens works best. VLT or Visible light transmission is the percentage of light that the lens allows through the eyes. For fishing, these lenses should allow 25-40% of light in, and are usually a yellow or copper tint.
RESILIENT LENS MATERIAL
There are several different lens materials that are great for fishing. The first is polycarbonate lenses, which are thin and durable, perfect for protecting the eyes. They are a little more prone to scratching so be sure to keep them in a safe place.
And then we have trivex lenses, which are thicker, resilient, and less prone to scratching than polycarbonate lenses. These make for great lenses as well.
While glass lenses are also a popular fishing lens option, the downside is that they rarely come in prescription. But overall, they are a great choice nonetheless.
PRESCRIPTION POLARIZED FISHING SUNGLASSES
PRESCRIPTION SUNGLASSES FOR FISHING – FRAMES
While fishing can often be portrayed as moderate activity, anything can happen. Good frames are essential as they add protection against flying objects and other debris that come in close contact with the eyes. What makes them "good"? Let's talk coverage, materials, fit, and style.
ADDITIONAL COVERAGE
The best coverage for fishing glasses are 8-base frames or wrap around frames, These frames wrap around the front of the face, providing protection along the side of the eyes. With these frames, you get enhanced safety, with a variety of different styles to choose from. Also, it's preferable to get thick temples to block out environmental distractions and debris of many kinds.
DURABLE MATERIALS
When buying your sunglasses, you want to ensure that you get frames that are durable. Frames made with nylon, as opposed to metal or acetate, are great because they provide great durability while having a lightweight feature. This makes them perfect in a variety of conditions and is suitable for all-day use.
ADVANCED FIT
If you're going to be spending long hours fishing, you'll definitely want to make sure that you are comfortable doing so. Getting frames that feel great on the face can make you forget that you are actually wearing them and allow you to focus on the activity at hand.
With that said, you'll want to get fishing sunglasses with features like snug temples and a nose bridge. You'll also want to ensure that you get sunglasses that have a great grip so that your glasses can stay firmly in place for your protection and comfort as well.
CONTEMPORARY STYLE
Now, while fishing glasses aren't an accessory, it doesn't mean you can't look stylish while out on your bock or dock. In fact, there is a variety of prescription polarized fishing sunglasses in an array of colors and styles that are sure to complement any aesthetic.
A distributor of many trusted brands, RX Safety allows you to experience safety with an edge while doing the things you love most.
BEST PRESCRIPTION SUNGLASSES FOR FISHING
WHY ARE PRESCRIPTION FISHING SUNGLASSES IMPORTANT?
Nobody wants to get salt water or debris in their eyes while outdoors. With fishing sunglasses, individuals can have greater protection from outdoor elements including wind, water, and sun. They can also have protection against debris and flying objects, which is also important for keeping the eyes safe.
Fishing glasses are also important as they provide a great visual experience. They can provide clarity among environmental distractions, like water glare, for instance, and can provide clearer coverage on illuminated objects from blaring sunlight.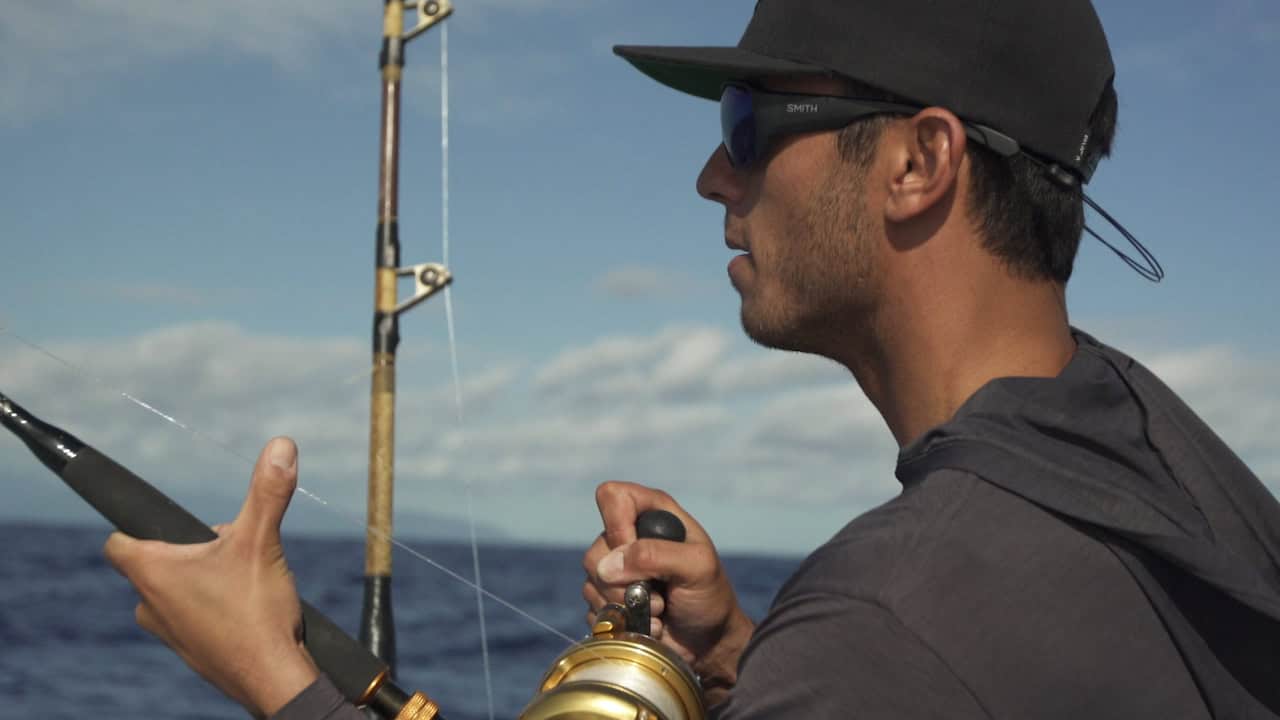 WHERE TO BUY GOOD PRESCRIPTION SUNGLASSES FOR FISHING
Again, at RX Safety that is a variety of prescription polorized sunglasses for fishing. With many styles and colors to choose from, you can be sure to enhance your next fishing adventure. Plus, here you will find a wide range of Wiley X prescription sunglasses for fishing, Smith Optics prescription fishing sunglasses, and many other great fishing sunglasses brands.
With RX Safety, individuals have the unique option of making many sunglasses prescription, so individuals can enjoy the latest styles from their unique perspective. You don't have to look hard for polorized fishing sunglasses–we've got them, and we'll deliver them to you.
So contact us. Whether by email or by phone our customer service representatives look forward to answering your questions and helping yoru find polorized sunglasses for your next fishing trip.

POLARIZED VS NON POLARIZED
Discover which lenses will be the best for fishing.
LEARN MORE ➔