If you are searching for some of the most stylish, well-known sunglasses on the market today, we encourage you to check out Oakley sunglasses. Started in 1975 out of a car garage in California, Oakley produces some of the highest-quality sunglasses, sports performance equipment, and lifestyle apparel on the market today.
The company's most well-known products, however, are its sunglasses. Whether you are a man or woman, Oakley sunglasses have this power to transform you into a cool, sophisticated person who is ready to take on your day. Oakley sunglasses can be worn in all seasons, yet they are especially sleek if you wear them on a bright summer day.
Oakley sunglasses come equipped with a long list of features. Many Oakley sunglasses contain Oakley Twin Toric lens technology with HDO. What does this mean for you? Oakley sunglasses can help you see extremely clearly—no matter the weather. Oakley sunglasses are also extremely comfortable. Most models contain Unobtainium earsocks and nosepads, meaning that you can take advantage of this new, innovative material to be the most comfortable when wearing Oakley sunglasses. Finally, many Oakley sunglasses contain Prizm lenses that can enhance color, contrast and detail when you are outside. That said, if you need prescription lenses when wearing glasses, you can easily use them with whichever Oakley frame that you'd like.
As you can guess, Oakley frames contain predominantly neutral colors. You will find a fair mix of dark colors like steel, matte black, and polished black. However, our Oakley sunglasses collection contains some other fun colors like sky blue and matte vampirella. Therefore, if you like Oakley's designs and commitment to quality yet you are concerned about finding a certain frame color, you will likely find that color (or something similar) in our collection. Don't hesitate to check out our collection below!
OAKLEY PRESCRIPTION SUNGLASSES
If you're looking for Oakley prescription sunglasses, we encourage you to check out our line of Oakley sunglasses above. Oakley produces some of the highest-quality sunglasses, sports performance equipment, and lifestyle apparel on the market. Oakley particularly stands out with its exceptional sunglasses. In fact, Oakley sunglasses can be worn in all seasons and segments. High-quality integrity is still well alive in Oakley's business practices today, and RX-Safety is proud to be a part of that.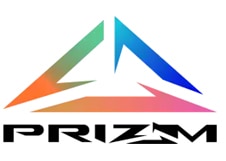 Oakley PRIZM lens were designed to enhance color and contrast.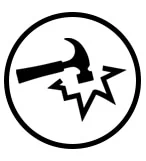 Oakley lenses are tested under extreme circumstances to guarantee max protection.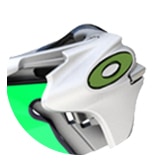 Oakley Switchlock technology allows a fast lens replacement in Oakley Sunglasses.

OAKLEY PRIZM LENS TECHNOLOGY
Upgrade your vision with this ultra-precise color tuning.
The Oakley Prizm lens technology is a vision game changer.
The Prizm lenses optimize the color contrast, which allows the eye to see details easier, faster and deeper. Which is the reason why Oakley Prizm Lens is the favorite among the athletes.
The Oakley Prizm Lens fine-tunes individual wavelengths of colors, revealing more nuances. Which increases depth perception and enhances detail recognition.
Oakley Sunglasses with Prizm Lens are recommended to be used in any outdoor environment like a mountain, road, water, field, or course.
OAKLEY IMPACT PROTECTION
Oakley lenses are tested under extreme circumstances to guarantee uncompromising protection against high-mass and high-velocity impact that no other lens offers.
The impact protection beyond what's necessary it is mandaroty when it comes to Oakley glasses. Oakley uses Plutonite® as their durable and optical lens material, which guarantees the unmatched quality and performance of the Oakley sunglasses.
As an official distributor of Oakley, we also offer a varie
Change your Oakley lenses easily with the exclusive Oakley Switchlock technology.
Oakley sunglasses with interchangeable lenses are best sellers. The practicality of having more than one lens in one frame is the favorite of the performance eyewear.
With this in mind, Oakley created the Oakley Switchlock technology, which allows a fast easy-to-use lens replacement system.
HOW TO CLEAN YOUR OAKLEY SUNGLASSES
Clean your Oakley prescription sunglasses is crucial to extend the lifetime of your Oakley sunglasses
Properly cleaning your Oakley sunglasses is essential to maintain the lifetime of your prescription sunglasses.
No matter if you use your Oakley prescription sunglasses for work, sports, or any hobby, they may get dirty in a variety of ways, so it is important to know how to clean your Oakley sunglasses.
Oakley sunglasses are amazing because of their special lenses and coatings, and cleaning them the wrong way can permanently damage your sunglasses.
The first step to prolonging the life of your Oakley sunglasses is monitoring them for dirtiness and damage. If your Oakley lenses are dirty, it can impact your vision. It is important to check your Oakley sunglasses lens every day to ensure they have not become too dirty.
KEEP YOUR OAKLEY SUNGLASSES CLEAN
1. ALWAYS CARRY A MICROFIBER CLOTH
The microfiber cloth will be gentle on your sunglasses and will prevent them from getting scratched.
2. HAVE A CLEANING SOLUTION
The cleaning solution is to clean and disinfect your Oakley sunglasses, wiping away dirt and debris.
USE LUKEWARM WATER TO CLEAN YOUR PRESCRIPTION OAKLEY SUNGLASSES
Simply submerge your Oakley sunglasses in lukewarm water in the sink. Additionally, if pressure is needed to help clear away the dirt, you can hold the safety glasses firmly under running water to expel the debris.
USE PURIFIED ROOM TEMPERATURE WATER TO CLEAN YOUR OAKLEY GLASSES
Submerge your Oakley glasses under running temperature room water and add non abrasive dish soap. Let it dry.
FEATURED PRESCRIPTION SAFETY GLASSES

UNDER $50.00