What Are The Best Prescription Safety Glasses?
Whether you are working in a hazardous profession or are simply working on some improvements in your home, you may need to rely on certain equipment to protect yourself. This is especially the case if you have an eye condition. Prescription safety glasses can not only protect your eyes from damage, but they can ensure that you are seeing clearly when working in difficult conditions.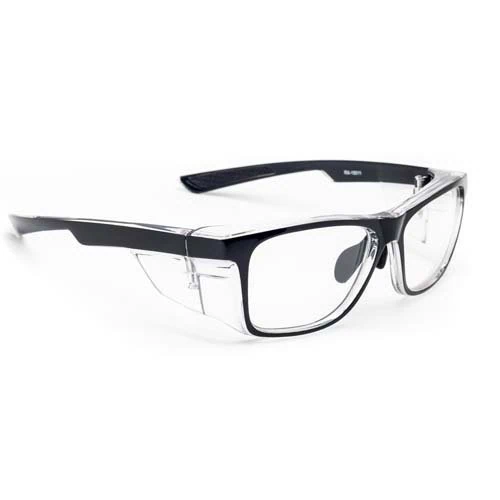 That said, this is not a uniform discussion. Not all prescription safety glasses are alike. Certain situations require certain prescription safety glasses.
So how do you choose which prescription safety glasses are best for you? Ultimately, you need to look at your behavior and your own particular health needs. There are, however, certain situations in which you should be searching for particular types of prescription safety glasses. By following the guidance below, you will be in a better place to see clearly and protect your eyesight in challenging situations.
Prescription Safety Glasses: Several Case Studies
To start, let's discuss a situation that occurs when you are working with your hands. Let's say that you work in a machine shop for a small business in your town. Your job involves cutting wood. For several years, you never had any issues with your eyesight. However, in the last year, you found it more difficult to read text. Because of this, you purchased some glasses for your day-to-day life outside work. However, you still work in a machine shop and you are concerned about protecting your eyes at work.
This is where prescription safety glasses come in. By using prescription safety glasses, you can keep your prescription while protecting yourself from dust and other particles at work. Visiting Rx-Safety, you can see that we sell a variety of glasses that can help. For example, you may want to consider the RX-TP198 prescription glasses. This particular pair of glasses contains a plastic wraparound frame that is composed out of TR-90 Nylon. The glasses stay secure on your face because of a non-slip grip on the arm of the frame. The Wiley X Gravity can also help. This pair of glasses contains a patented Removable Facial Cavity Seal technology that can block out particles like dust and debris. Like the RX-TP198k the Wiley X Gravity fits comfortably on your face, allowing you to focus on your actual work instead of the glasses on your face.
Somewhat related to the first example, let's say that you are a construction worker in your city. You love your job, yet you have had vision problems for the past several years. Along with this, you work in unpredictable environments, where it is absolutely critical for you to have great eyesight at all times. Moving inside and outside of buildings, it is also valuable to have polarized, wraparound sunglass-style prescription safety glasses.
Once again, prescription safety glasses are here to help. Rx-Safety offers several different types of glasses that can protect you as you are going about your day-to-day work. One pair that catches our eye is the RX-456 prescription safety glasses. The RX-456 has a free-form style and contains a wraparound frame. The frame is a "one size meets most" size and has rubber nose pads and rubberized arms, giving you both comfort and security when you are wearing this frame. The RX-456 is also semi-rimless. It has lenses that are mounted to the frame through the use of advanced lens edging technology. Finally, this pair of glasses is stylish. It is for both men and women and comes in black silver or navy silver options.
A slightly similar pair of glasses is the RX-J136. The RX-J136 prescription safety glasses, like the RX-456, has a sleek wraparound style. The frame itself is an in-house frame and is made of the highest quality of TR 90 plastic, meaning that you will be wearing an expertly crafted frame at work. This particular frame fits medium to large heads and contains an adjustable nose bridge. As with the other frames listed here, you can customize your frames with UV protection, transition lenses, or whatever you need to feel most comfortable at work.
As another example, let's assume that you have a white collar job in Colorado. While you spend most of your working hours inside, you also enjoy cycling and hiking in your town. Even though you may not be at risk of dust, particles, or other debris entering your eyes during your nine-to-five job, you still are at risk when you are pursuing your passions. In addition to this, you need to wear glasses in your day job and you like to take advantage of those bright, sunny days in Colorado when you are off the clock.
Even though it may not be what you expect, prescription safety glasses can play a role here. By customizing your prescription safety glasses with transition lenses, you can ensure that you are protected both when you are at work and at play.
Once again, Rx-Safety provides a handful of glasses that can be helpful here. For example, let's start with the RX-15011. These prescription safety glasses are stylish (they contain a rectangular hipster-style safety frame). Along with style is functionality. The RX-15011 prescription safety glasses are made with high-quality TR-90 nylon which has permanent side shields. These side shields add some additional protection if, for instance, you are traveling at high speeds on your bicycle. Like some of the other frames discussed above, this frame has an adjustable nose piece so that you can be both comfortable and secure when wearing the RX-15011. Whether you opt for transition lenses of not, the RX-15011 can be a great choice when choosing your next prescription safety glasses.
Along with the RX-15011, there is the RX-17011. Like the RX-15011, the RX-17011 is a rectangular frame that offers durability, comfort, and security. This pair has a sleek plastic frame and has removable side shields for protection. Importantly, these glasses are ANSI Z87+ approved. If you are interested in the RX-17011 glasses, you can purchase them in either black orange or green.
Finally, you may also want to look at the Wiley X Worksight Contour. This pair of glasses has it all. It has 100 percent UVA/UVB protection, distortion-free clarity, a hand-polished nylon frame, and removable side shields. It comes in a variety of colors like gloss black demi, gloss black to brown stripe, gloss brown demi, and matte black. To reiterate, like the preceding list of glasses, you can add transition lenses or include additional customization as you see fit.
Protect Yourself Today
Whether you are on the job or simply enjoying life, prescription safety glasses can be a terrific solution for your eyesight needs. In fact, they can be the one tool that prevents long-lasting injury to your eyes. Instead of taking a chance and hoping that you don't suffer too much eye damage in a hazardous environment, protect yourself by purchasing prescription safety glasses. You will be glad that you did.
At Rx-Safety, we are proud of our expansive selection and our dedication to helping our customers see more clearly. If you would like to check out our expansive collection of glasses (including those listed above), don't hesitate to visit our website. We look forward to hearing from you!