What Color Sunglasses are Best for Golfing?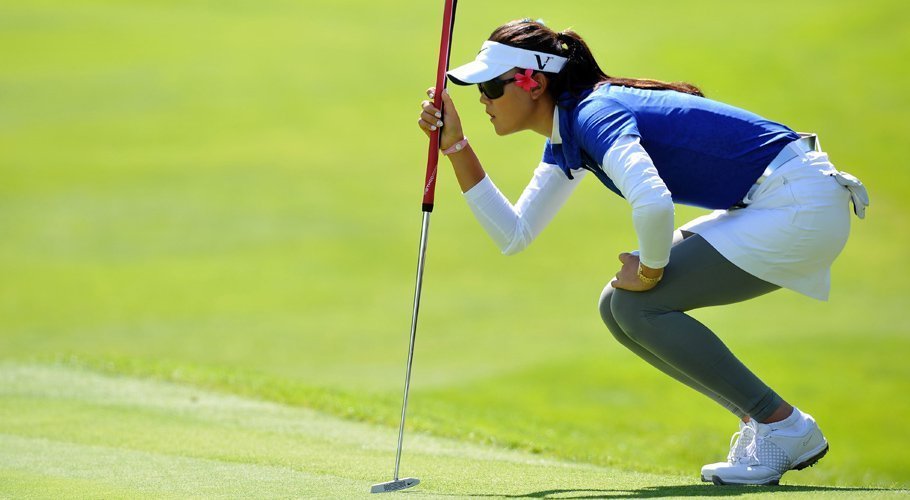 Best Sunglasses for Golfing
Protecting your eyes is a priority when golfing, but that doesn't mean you can't get a competitive advantage when wearing the right pair of sunglasses. Even if you play golf just for fun, having the right colored lens can help you play at your best.
Both dark-colored lenses (amber/gray/green/copper/brown/cinnamon) and light-colored lenses (red/yellow/blue) can be used for golfing. Since golfing is primarily played on a sunny day, there are far more dark-colored options, but don't let that discourage you from trying a light-colored lens. Some people's depth perception is affected by polarized lenses, and, since golf relies so much on this, most golfers avoid polarized sunglasses.
When choosing the right colored lens, it is important to remember that golfers play when it's sunny or overcast, and sometimes in the rain. It is ideal to have sunglasses with interchangeable lenses for different weather conditions. The best-colored lenses for bright, sunny days are dark-colored ones. A dark-colored lens, such as amber or gray, will cut through glare and reduce eyestrain in moderate-to-bright conditions, increasing sharpness and contrast.
On the other side of the spectrum, yellow and red-tinted lenses are best for overcast days. These lenses highlight red and yellow tones in the color green which can improve a golfer's vision of the contours of the putting surface. At the same time, these lenses can protect your eyes from unnecessary blue light which can harm them over time and can even help you read the breaks better on an overcast day. For this reason, blue lenses are not recommended.
Dark-colored lenses are great for golfing as these lenses offer the most UV protection and the best view in one lens. If it is partly cloudy, medium gray lenses are recommended as it has the same properties of a dark grey lens. Other colors like copper, amber, and cinnamon lenses heighten the contrast of the grass and blue skies. It can help golfers follow the ball in the air while enjoying sharp contrast on fairways and greens. Another great option is green lenses as this lens type won't distort the color of the fairway, and help golfers identify the flagstick. 
The next time you go golfing, make sure to check ahead to see what kind of weather is in the forecast. By doing so, you can select what color lens to wear to help you play at your best. There are a variety of brands including Oakley and Bolle that offer high-quality, prescription-ready sunglasses, that are great for golfing. 
Best Sunglasses Brands for Golfing
Oakley
Oakley is a renowned brand for having top quality sunglasses for athletes; producing the most innovative sunglasses to improve their game. Most golfers prefer Oakley because they have a wide selection of semi-rimless sunglasses. This is important because golfers spend the majority of their time looking downwards towards the ball, so a frame would obstruct the view of a golf ball.
Some Oakley sunglasses come with interchangeable lens options. Instead of having multiple pairs for different conditions, you can now own one pair for separate occasions. The Oakley Half Jacket 2.0 sunglasses have an interchangeable system and come with three different color lens options. Additionally, you have the option to coat the lenses with an iridium layer which will provide extra protection from glare.
The Half Jacket is a great option, but the Oakley Flak Jacket XLJ sunglasses is the gold standard for golf. Users say that the lenses make the golf course look high definition. The Flak Jacket comes with two different lens color options and is designed to increase contrast in varied conditions. The Plutonite made lenses are 100% UV protected and impact resistant. 
Bolle
Bolle offers a variety of sunglasses designed especially for athletes. Like Oakley, some of their best models have interchangeable lenses. Bolle offers a wide range of different colored lenses to choose from. Their polycarbonate lenses are ultra-lightweight, virtually shatterproof, and 100% UV protected.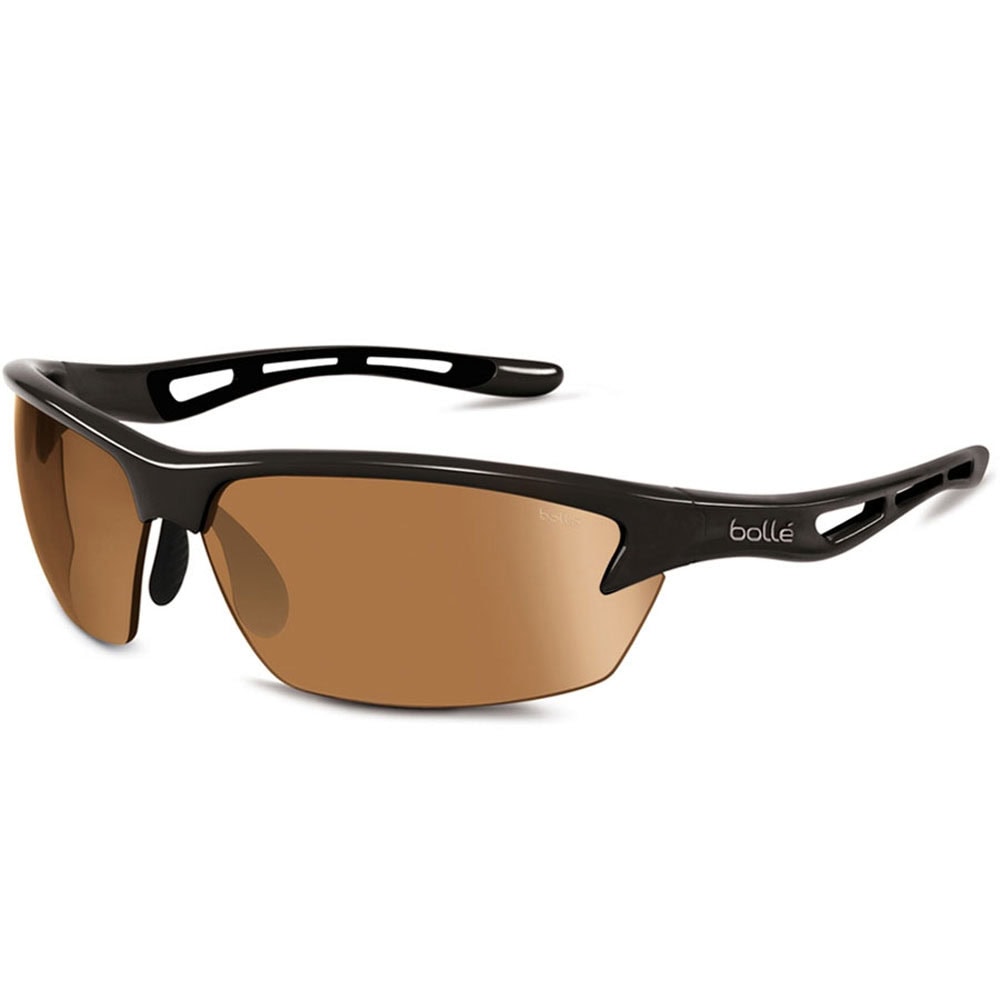 The Bolle Bolt sunglasses are a great option for a variety of sports, especially golf. Not only are they comfortable to wear, but made for every demand golf has. These sunglasses have thermogrip technology, which provides all-day comfort for athletes. If you get sweaty, the nose pad and adjustable nosepiece will keep a firm grip on your face. The Bolt can also be fitted with the Modulator™V3 golf lens, which has advanced contrast properties. It can also come with the B-Clear NXT lens series which are available with large lenses. These lenses were designed specifically for golfing and can be interchanged at any time with the Bolle Bolt.
If you really want to improve your golfing skills, consider looking for a pair of sunglasses. Seeing clearly is an important part of the sport of golf and having the right pair can make the difference. At RX-Safety, we have plenty of sunglasses and lens options to choose from. Brands like Oakley and Bolle are well known for making sunglasses for athletes, but we also offer sunglasses from a wide variety of brands such as Nike, Wiley X, and ESS. If you are considering looking for a new pair of sunglasses for your next golf trip, we hope you pick the right one to increase your performance.