What Are The Benefits Of Mirror Coating On Sunglasses?
Have you ever been interested in mirror sunglasses? Have you always wanted to know what they were and what were the benefits of mirror coating on sunglasses? Mirror coating on sunglasses makes the lenses look like little mirrors. The mirror coating on the sunglasses will decrease how much light will be able to pass through the lenses.
Mirror-coated sunglasses are similar to the one-way mirrors that have been used in police stations during an interrogation. This is the reason why so many people refer to mirror-coated sunglasses as "police sunglasses", "cop shades", or "cop glasses". These glasses will give your eyes protection from all angles because they will cover your eyes perfectly.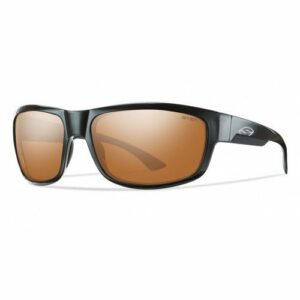 The Main Functions
One of the main functions of mirror-coated sunglasses is to provide great protection from the ultraviolet rays that people are bound to encounter, especially during the summer. These glasses will not only protect your eyes from the burning sun, but they will also protect your eyes from the following:
debris
insects
dirt/sand
wind
rain
Can Be Worn By Anyone
A great thing about these sunglasses is that they can be worn by anyone of any age. There is no gender-specific or age-specific group that can only wear these glasses. The mirror coating does a good job of reflecting light away from the eyes when the glasses are being worn.
Fashion Statement
Yes, mirror coating sunglasses do a good job of protecting the eyes, but they are also great for making a fashion statement. These sunglasses are not limited to colors; they come in a variety of colors and styles to fit a variety of personalities.
The colors you choose will not have a negative impact on your ability to see. The stylish mirror sunglasses will allow you to walk, run, or drive while feeling comfortable and being protected. These sunglasses are especially good for someone who plans to wear them on a daily basis, for a variety of purposes. You will be able to look good, feel, good, and have the best protection from the sun.
Why Should You Wear Mirror Sunglasses?
These glasses will become one of your favorite accessories, regardless of what you are wearing.
The mirror coating lenses are thick.
Your eyes will be more protected than they will when you wear regular sunglasses.
You will not have to be bothered with reflections and glares from the sunlight.
You will stand out in a crowd because your look will be enhanced.
There are various manufacturers and brands that design and create mirror sunglasses that will fit any personality. These sunglasses have plenty of versatility and they will be able to fit any face shape. If you choose the wraparound sunglasses, these glasses may not fit well on your face if it is a small shape.
You will be able to find these sunglasses online and in a variety of stores because of the wonderful collection of sunglasses for all genders and all age groups. These sunglasses will be perfect for any activity and any occasion. Since it is almost summertime, we know you will spending plenty of time outdoors, especially when the weather is nice.
You are going to need a pair of great sunglasses that will do an amazing job of blocking the sunlight and helping you look awesome. You can buy mirror coated sunglasses at an affordable price. You do not have to break the bank to protect your eyes or look stylish.
If you would like more information on how you can show off your style and protect your eyes to ensure they remain healthy, you should contact us today.