Can You Get Prescription Polarized Sunglasses?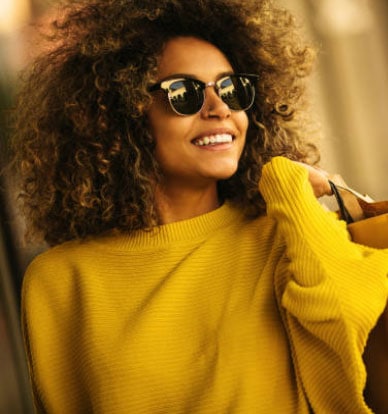 We all love the sunshine. It makes everyone feel happier, it means you can work on your tan and It's nice to benefit from all that vitamin D. One thing that most people agree is not so good about the sunshine is the glare it can cause. When sunshine is reflected off very flat and smooth surfaces, like still water, cars and anything else shiny, the sunlight shines back in a very focused stream in one single direction. Most standard pairs of sunglasses are designed to dull out the sunshine when it is reflected off uneven surfaces and is scattered, while also providing protection against harmful UV rays. However, most are not designed to really deal effectively with the above. There is one solution that has become incredibly popular these days – polarized sunglasses.
If you need to wear prescription glasses to correct vision problems and are looking for a prescription pair of sunglasses, but one that doesn't just protect you from the UV rays and brightness of the sun in general but also specifically deals with the glare, you may be wondering the answer to the question posed in the title of this article, can you get prescription polarized sunglasses?
Let's answer the question.
So, Can You Get Prescription Sunglasses With Polarized Lenses?
The simple and direct answer to the question is, yes you can get prescription sunglasses that feature polarized lenses. At RX-Safety we have a variety of great prescription sunglasses to choose from and includes a variety of prescription single vision lenses in various colors such as gray, green, brown and even G-15 colors.
Furthermore, if you require a little more than single vision corrective sunglasses with polarized lenses and would like lined or no lined bifocals, where one half of the lens corrects near-sightedness, the other correct long-sightedness, you can also benefit from the latest and best in polarized lens technology.
Some Great Polarized Sunglasses Options from RX-Safety
Our range also includes some of the finest and most popular polarized sunglasses available right now. So, you don't need to feel like you are missing out or compromising on quality or even style.
Spy Dirk Sunglasses
One cool option from our collection is the Spy Dirk sunglasses. These have been designed specifically for law enforcement, first responders and military personnel. They don't look as colorful or fancy as some polarized sunglasses you can buy these days, but that's their charm. When you are working in a role where you need to look smart and get the job, regardless of how bright the sunshine is, these will not fail you.
Oakley Gascan Sunglasses
How about a pair from one of the best sunglasses' brands in the world, Oakley? This Gascan pair are the company's first foray into the world of lifestyle variations on high-wrap shades. They have a lot of slick hard line and straight edges and benefit from the specialized Twin Toric lens technology as a standard. However, you can buy them with the impressive Prizm lenses that provide enhanced detail, contrast and color and function like very sophisticated polarized lenses.
Nike Flip Sunglasses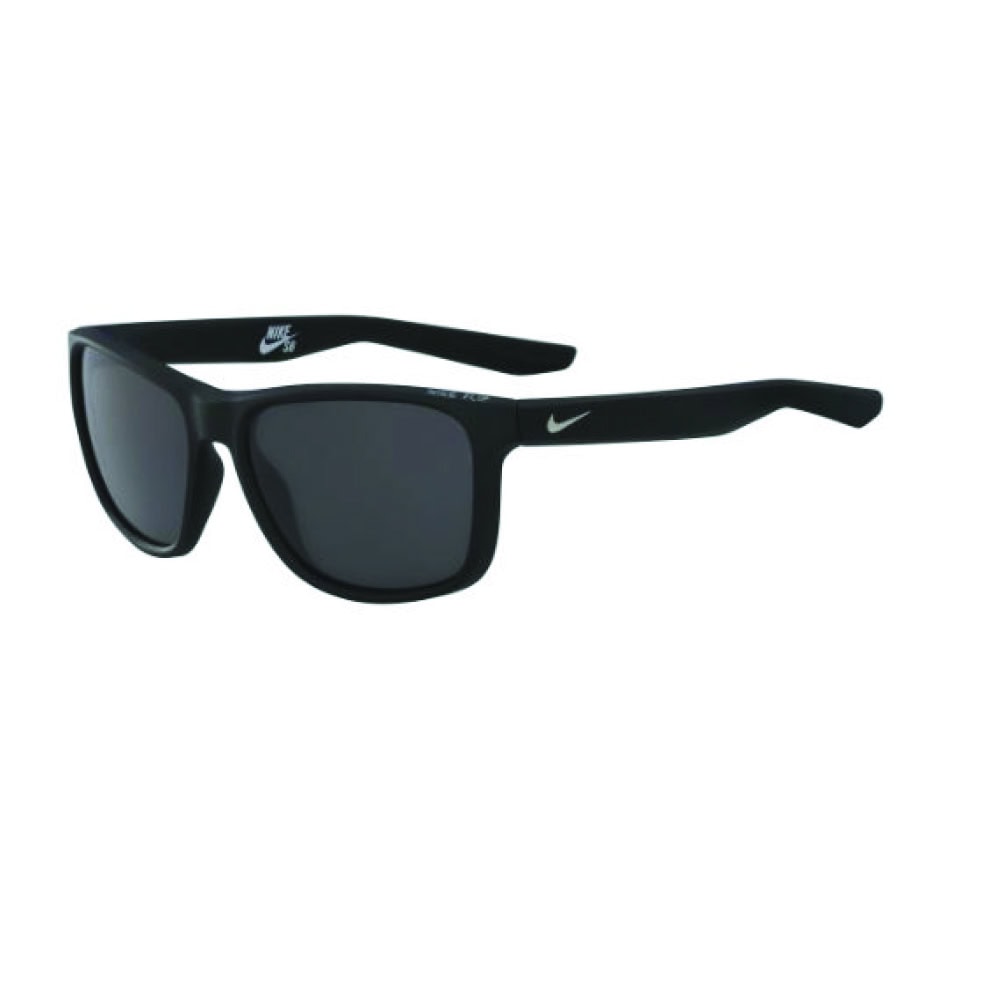 Nike Flip is a subtler version of the popular Nike SB Unrest line of sunglasses and benefits from a much lighter frame and smaller fit, while still maintaining the original cool shape. Among the many options of lenses, you can choose from when you are purchasing this great pair of prescription sunglasses, you can opt for the Matte Black frames with Grey Polarized lens,
Why Gray Polarized Lenses are so Popular
Gray lenses in sunglasses are a great option on their own, as they are particularly good if you have strong symptoms of light sensitivity. The addition of the polarization technology just makes them even better. Ideal if you are spending prolonged periods of time outside in the bright sunshine, particularly if you are playing sports like golf and tennis where you need to be able to focus on small items. This is where glare can really cause problems, not just by causing fatigue but interfering with your performance.
Eight to Eighty Texas
We really love the Texas line of sunglasses from renowned designer brand Eight to Eighty. They are perfect if you want very slick and streamlined shades that don't have thick frames. It also helps that they are made from high-quality stainless steel, so you know they are going to last a long time. With free different frame colors to choose from, you can finely tune them to suit your needs by opting for one of our polarized lens options.
Oakley Half Jacket 2.0 XL Sunglasses
Another exception pair of sunglasses the wanted to highlight from Oakley are these Half Jack 2.0 XL shades. What makes these so special, besides how good they look? They allow you the option to change the lens you use in them to cope with the different changes in light that occur throughout the day and throughout the year. That means that you can get the full benefit of a polarized lens, when the sunshine is very bright and switch to a standard lens during the fall and winter months when the sun is not out as much.
Virtually Any Sunglasses Can Be Transformed into Prescription Polarized Sunglasses
As we are sure you are starting to understand, at RX-Safety, any prescription sunglasses you are interested in can potentially be transformed into polarized sunglasses. So, although we have shared some of our favorite options above, you are not restricted to any one style and don't have to follow the crowd.
It's simple to select polarized lenses. Once you have picked the frame of the sunglasses you are interested in and selected the prescription option, you can enter details about your prescription and choose polarized lenses.
We hope that has answered those questions that may have been buzzing around your head. If you are looking for a pair of high-quality prescription polarized sunglasses, there are various options available to suit your own personal taste