Can You Put Prescription Lenses in Any Sunglasses?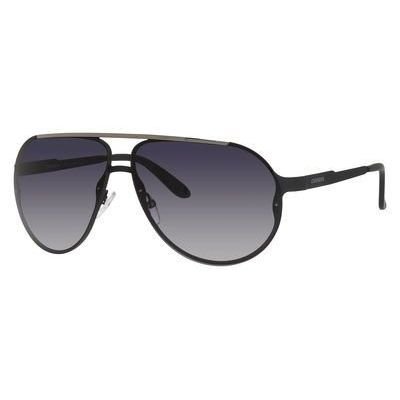 For some people, sunglasses are more than just stylish and aesthetically-pleasing accessories. For some people, they are an important part of their protective gear for their work or sporting activity or hobby they participate in regularly. They are in many ways just as important as protective clothing and other important tools. But can you put prescription lenses in any sunglasses?
As part of your everyday life, do you need to wear corrective prescription glasses, whether it is for reading or to correct more severe eyesight issues? Maybe, as we noted above, you work outdoors or take part in hobbies or sports that put you in direct exposure to sunlight regularly. If you do, then you may be interested in getting yourself prescription sunglasses.
Why Might You Want Sunglasses With Prescription Lenses?
Sunlight, the glare it causes, and the harmful parts of its rays, the ultraviolet rays, can not only distract you but also cause serious damage to your eyes. Although you can wear contact lenses with normal sunglasses or can invest in prescription fit over-style sunglasses, these options may not suit everyone. Whether it's down to style or comfort.  
What about purpose-made prescription sunglasses? Well, of course, some sunglasses are made from scratch to have prescription lenses, they can be very expensive.
Say, for instance, you have a nice pair of sunglasses you have had for a long time that you love. Even if it's just that they cost you a lot of money and you are not prepared to throw them away but would still like to get use out of them, you may look to having the lenses switched out of them with lenses suitable for your prescription.
There are a lot of reasons why you may want to opt for having a standard pair of sunglasses fitted with prescription lenses. Is this possible? The short and most basic answer to this question of whether prescription lenses can be put into any sunglasses is yes, they can.
Before you rush out and buy a pair, though, there are some important factors you need to keep in mind.
You Need to Be Careful With the Frames
The type of frames the sunglasses you are interested in fitting with prescription lenses is important. Not all frames can easily be converted with prescription lenses. It is helpful, primarily, that they have two separate lenses, rather than one single lens that sits across both eyes. Take, for instance, sunglasses models like these popular and stylish Wiley X frames, you can't easily switch out their standard lenses with prescription lenses. However, traditional sunglasses frames such as the Rayban Wayfarer and Aviator models can be easily fitted with prescription sunglass lenses.
New Technology Opens Up More Possibilities
While we noted that it is not easy to change lenses in all sunglasses, especially those that feature just one lens rather than 2 separate ones, there are still options open to you. So, all is not lost if the pair of sunglasses you want to buy prescription lenses for has this kind of frame.
Thanks to new technology, like the specialized 5 Axis editing machines we have at RX Safety, you can manufacture lenses for even glasses that require a fully molded and shaped lens.
With this editing machinery, therefore, there is no limit to the options. It may cost you a premium price, but it will still save you on the investment you may have had to make buying a completely new pair of prescription sunglasses.
Give Thought to the Quality of the Frames Themselves
So, yes, there are ways to put prescription lenses into virtually any pair of sunglasses. Does that mean that you necessarily should do this to any sunglasses? If you are looking to get a lot of use out of your sunglasses, then make sure the frames you want to have prescription lenses added to are of high quality. Lower quality frames that are then fiddled with and adjusted to fit prescription lenses may suffer from the process. Their durability and robustness may be affected.
Give Thought to Who Installs the New Lenses
Just as you should give some thought as to whether it's wise to have your current frames fitted with prescription lenses, based on their quality, you should also give some consideration to where and who will fit the lenses. This is not something you should do yourself. As much as you may be looking to save some money, it is not something you can do on your own and you should also avoid any business that offers this kind of service for an extremely low price. Remember the phrase "if something seems too good to be true, it probably is".
Why Choose RX Safety To Fit Your Sunglasses With Prescription Lenses
With the above in mind, you should opt for a company like RX Safety to handle all adjustments to your sunglasses. We will fit any, at cost, with the appropriate prescription lenses. If you choose this service, you would need to send your existing sunglasses frames to us, and we will fit them appropriately and send them back to you. It's that simple.
We also offer the option to have just about all sunglasses frames we stock in our online store fitted with prescription lenses.
This can be easily arranged when you are picking out the frames and other specifications for your sunglasses at the time of purchasing them. There is no need for you to do anything else other than fill out the appropriate details related to your order, pay for them and sit back and wait.
Hopefully, we have answered the question of can you put prescription lenses in any sunglasses fully enough for you. While it is possible, we have shown that there are lots of factors you need to consider. What is right for you, whether you invest in alterations to an existing pair or buy a completely new pair, will depend on your personal preferences and circumstances.