Rx-Safety Has Released it's 2020 New Geek Style Glasses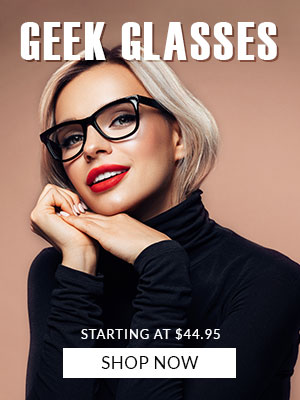 Rx-Safety Has Released its 2020 New Geek Style Glasses
At Rx-Safety, we're always looking for ways to stay on the cutting edge of glasses trends. Of course, this includes the latest in technology and safety technology. But we never want our customers to have to give up fashion for function. So we decided to do something about it.
We looked at all the latest styles in the glasses world and put together a line created to offer our customers the trendy "geek" style everyone loves for an affordable price. Our goal? To create a pair of glasses that would suit every face, style, and personality. Nothing pairs with glasses quite like a big smile and a healthy dose of confidence. We wanted to create a line that would give our customers the kind of confidence and fashion that they crave without compromising on quality.
We are thrilled to announce the release of our New Geek Eyewear frames! Regardless of what type of glasses you might be looking for, there's sure to be an option that will help you embrace your inner (or outer!) geek. Not convinced? Check out some of our favorite models below.
These are a pair of classic frames designed to flatter almost every face type. They feature spring hinges and a single bridge for comfortable wear, and a small silver accent to give a bit of extra visual interest. They're stylish, fashion-forward, and a classic look for anyone interested in buying into the classic black framed look.
These glasses come in seven different colors, making them perfect for people looking for a fun and fresh take on a classic frame style. They're lightweight and comfortable enough for all-day wear without feeling heavy or uncomfortable.
The Geek 201 Eyeglasses model is vintage-inspired and incorporates both plastic and metal accents in the same frame. They come in two different colors, either the classic black and silver colors or a warmer tortoiseshell and gold style. This frame is a great option for people who get annoyed by thicker frames in their line of vision. They're the perfect, classic look to emulate the old-school 1950s style.
The Geek Lester glasses are a rounder shape, perfect for customers looking for a softer shape to complement a more angular face. Customers can choose from 3 different frame colors, ranging from black to tortoiseshell to a less conventional striated pattern. They're perfect for anyone who wants to embrace the geekier, heavy frame but doesn't want to overpower their natural facial shape.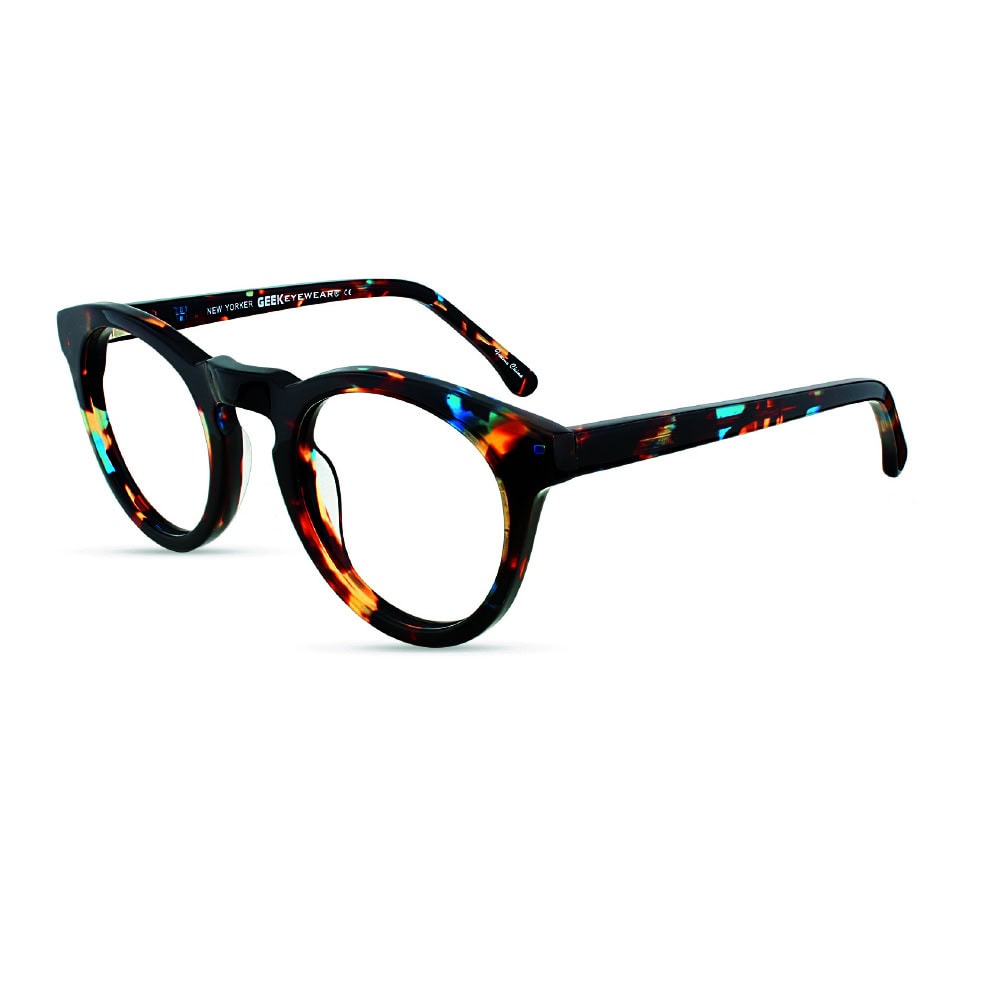 These eyeglasses options are a fantastic option for people who want to emulate the trendy street style you typically have to go to New York City to see. They incorporate multiple colors into the frame and offer a unique and unconventional look that's perfect for people who want to be known as the fashionista in their friend group. These thick frames are the perfect way for people to balance their faces, particularly those with square or diamond-shaped faces.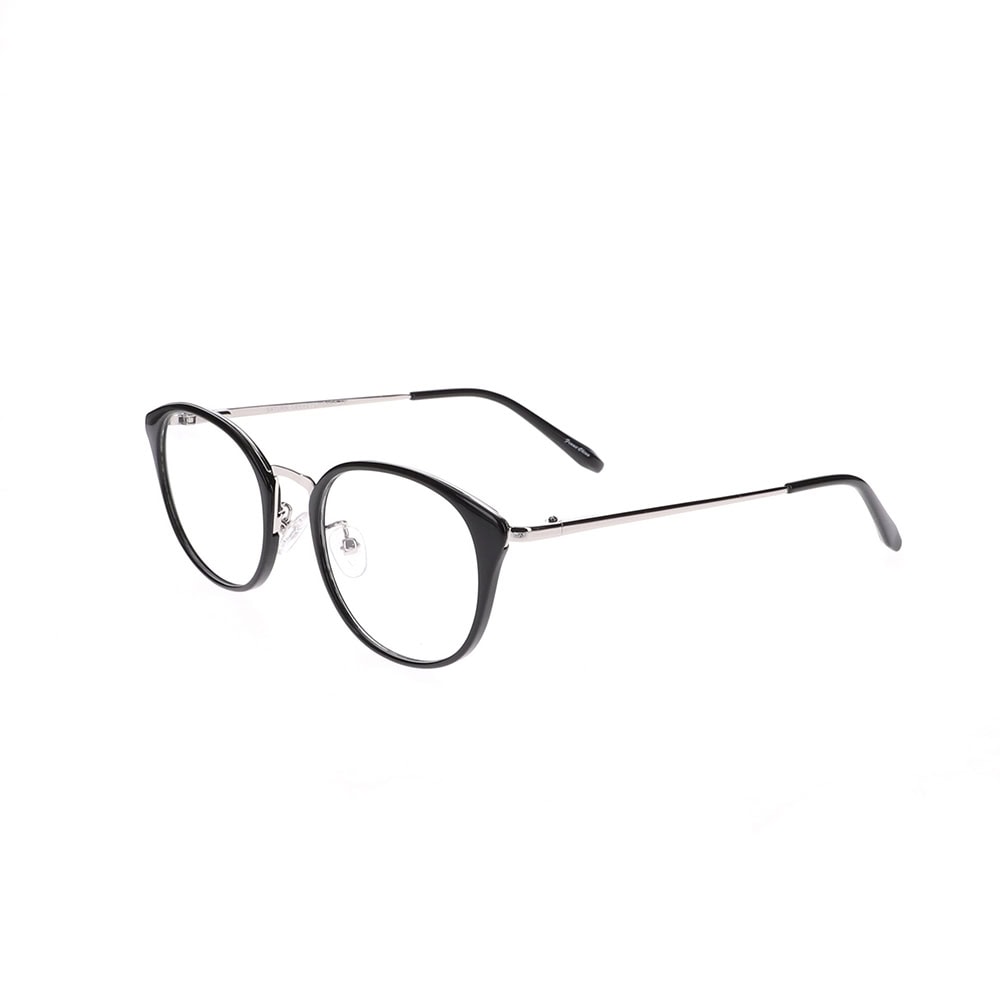 The name says it all in this case! The Geek Hipster frame option is perfect for those looking for a hipster option for their eyewear. These frames are rounder and narrower, so they flatter almost every face, and they come in three different colors. These are the perfect way for people to inject a little of the hipster trend into their style without a major commitment.
These frames are unisex and oval so that they flatter almost every face type. They're lightweight and perfect for people who have angular faces. There are multiple colors. Classic black is one option and there's also an option that features pink accents for those who want a little pop of color.
These cat-eye glasses are perfectly designed for women who are looking for something to balance out rounder faces. They come in a classic black and a lighter gray which gives women a softer option to complement different skin tones and eye colors.
These frames are round and perfect for quirkier personalities. They're unconventional and fun, and the fact that they're affordable means you can maintain multiple pairs of glasses and have this style in your arsenal for whenever you want a different look.
These clear frames are all the rage as they offer a lightweight and sweet look for people who like something a little more pastel. You can try out this look without a major investment since the frames are affordable, and a fun look to try out!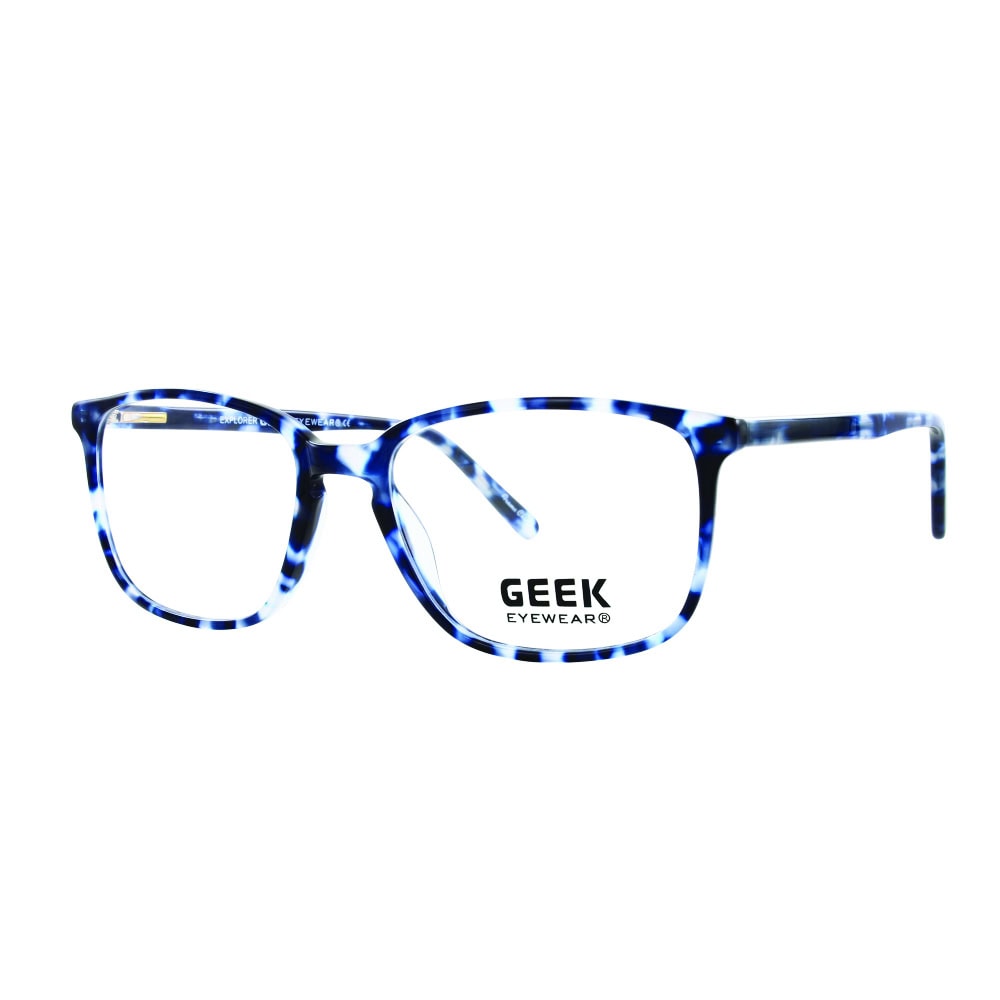 This glasses model comes in lightweight plastic and has a cool blue tortoiseshell option for people who want a classic look with a fun twist.
These glasses are a great unisex option that will work for both men and women. They're a classic, thick-framed option that will contribute to the perfect hipster aesthetic you're looking for. They come in multiple colors and they will look great on almost any face shape.
Some hipster frames can be heavy looking or too angular to flatter every face shape. Our Geek Butterfly glasses combine the gentler curve of a rounded frame with the classic rectangular glasses style. They're a unisex option that will flatter all face shapes and give you the classic look that everyone loves to see.
What to Know Before You Buy Glasses Online
If you're interested in taking advantage of our new product offerings, there are a few things you should know about how to purchase glasses online. There are things that you should make sure to take into account before you make your selection. To make the process easier, we've outlined a few points you should think about before you choose the perfect pair of frames from our new line of Geek Eyewear Frames.
Check-in on your prescription.
First and foremost, you need to know what your prescription is. There's nothing more frustrating than purchasing a new pair of glasses and realizing after the fact that the prescription is off. So before you purchase a new pair of glasses online, you'll want to make an appointment with your ophthalmologist to make sure that you know exactly if and how your eyesight might have changed. It's also an opportunity for you to ask about what glasses might be best for you depending on other concerns such as headaches or general eye health. Once you have all of this information, you can make an informed decision about the best glasses for your needs.
Know about the different lens options.
New technology means that there are now a few different types of lenses available to meet your vision needs. They're detailed below:
Clear Lenses – Clear lenses are the most common choice for lenses. They're completely clear and they allow you to view the world naturally without ever impairing your vision as some other lens types might. They're also the least expensive option, so they're a good cost-effective option. As an added bonus, they tend to be the most flattering since they highlight your natural eye color.
Clear with Blue Light Blocker – Laptop and cell phone screens are a major part of our day to day routines, and they can cause damage to your eyesight. Glasses with a blue light blocker are designed to block the harmful light from our eyes. These types of lenses block all ultraviolet light up to 420 nanometers to keep it from causing damage to your cornea and the lenses of your eyes. This makes these lenses a great option for people who are struggling with eye strain or headaches.
Transition Lenses – Transition lenses are a great option for people who are looking for an eyewear solution that covers both glasses and sunglasses. Constantly needing to switch from prescription sunglasses to prescription glasses when you go inside and outside is annoying. These lenses are a perfect solution that protects you from sunlight, blue light, and allows you to see perfectly.
Polarized lenses – Polarized lenses add additional protection to your sunglasses. They are designed to keep the reflected light from cars, water, and snow from damaging your eyes. These are a great option for people who are active and spend a lot of time outdoors, especially out on the water or on the ski slopes.
The size of your frame can be deceptively important when you're looking at which style of glasses you would most like to wear. Larger frames can be heavier or they might impede your peripheral vision. These little changes can be annoying enough to undermine how much you like your glasses. It might not change which frames you select, but if you're used to rimless frames and you make the switch to thicker frames, it's a good idea to at least be aware of what might be changing.
Know your face shape.
While the Geek Eyewear line caters to people looking for hipster type frames, there are nuances to the style that will make certain models better suited to different face shapes. If you know your face shape, you'll be able to make an educated decision about which features will make those glasses look best on you.
Look at all of your options.
You'll want to look at multiple geek style glasses before you make your final decision about which glasses you want. There are so many options out there for where you can buy your glasses and what type will be best for your face that you'll need to look around to find the best fit. You can find what types of frames have features that make them more comfortable to wear all day, which are designed for wear and tear, and which are the latest styles in eyewear. At Rx-Safety, we prioritize both style and function, so our new Geek Eyewear line is sure to last and complement your personal style.
The glasses you choose are more than just a way that you can make sure you see the world clearly. They're an extension of your style and just as they help you see the world, they also help the world see you. When you're looking for a new way to express yourself, glasses are a fantastic place to start. We're committed to finding a way to offer our customers the best possible options for eyewear that both meets their needs and gives them access to affordable geek style glasses.
Our new Geek Eyewear line is designed to incorporate all of the latest trends and give our customers the widest variety of eyewear options that we possibly can. We are so thrilled to offer this new line of eyewear to our loyal customers as a cost-effective and stylish option. We're looking forward to seeing how our customers incorporate this brand new product offering into their day-to-day lives. If you're interested in browsing our full line of geek style glasses you can check out the product options here. And if you have any questions about any of our other product lines, our team would love to help you! Our expertise doesn't stop at regular eyewear.