Welcome to RX Safety's extensive line of prescription safety glasses. Prescription safety glasses are a necessary tool for all kinds of work. We provide a wide variety of frames for all segments including machinery work, military, lab work, sports, and more. If you work in any environment that requires safety glasses, getting RX safety glasses is optimizing your vision.
We carry a wide range of frames, including wrap around, goggles, plastic, metal, rimless, and more. In addition, all our RX safety glasses are ANSI Z87 approve, which guarantees you are shopping for the best safety glasses to fit your needs. Plus, we also carry a wide variety of Military Performance rating safety glasses.
At RX Safety, we are proud to offer our exclusive line of high-quality prescription safety glasses. We produce, manufacture, and distribute our house safety glasses at our facilities in New Jersey, USA. RX safety glasses are hand-select by our team and provide optimal protection and coverage for our customers. Built for the best protection, these glasses stand up and perform in any situation. Our glasses meet rigorous industry standards such as ANSI Z87.1 rated and Military ballistics certifications. As a result, we are confident in our line of safety glasses to protect our customer's eyes and withstand the test of time.
Prescription safety glasses by RX Safety are a cut above the rest when it comes to quality and performance. Our collection of assorted frames and lenses are the best safety glasses available on the market at affordable prices. Adhering to rigorous industry standards helps assure our customers that RX Safety is the smart choice for workers.
This allows you the peace of mind that your prescription safety glasses are durable and will protect you. Also, we offer a variety of accessories for our safety glasses, like removable adjustable straps and removable protective side shields. Which will make our safety glasses extremely convenient to transition your frames from everyday life to hazardous environments.
We are dedicate to providing the best experience when it comes to buying prescription safety glasses online. Our dedicated team will guide you through all the steps at questions you may have while ordering your safety glasses.
Our American made prescription safety glasses have the highest quality frames and lenses for our customers. At RX Safety lab we take special care to work with only the finest high-quality materials. Such as stainless steel and TR-90 Nylon, to ensure complete optical perfection. In addition, we devote extra time to quality control, which ensures your prescription safety glasses will always have unmatched protection.
At our Prescription Safety Glasses page, you have direct access to available styles of our RX safety glasses. We carry all types of safety glasses such as metal safety frames, wrap around, prescription safety goggles, rimless safety glasses, plastic safety frame and more. Plus, at Rx Safety, we offer the best tinted safety glasses in a wide variety of lens colors and coating options, which you can include your prescription on.
Shop for the best prescription safety glasses at Rx Safety is beyond ANSI Z87 standards, we provide the best online experience to find your safety glasses. This includes personalizing your safety lenses the way you want them. Create stylish prescription safety glasses with high quality lens material such as polycarbonate safety lenses, trivex lenses, high index safety lenses, and more. Plus, merge comfort, protection, and style with our mirror coatings, photochromic safety glasses, anti scratch safety lenses, and anti-fog lenses. At RX Safety, we provide prescription safety glasses at affordable prices, to your single vision or multifocal prescription, so you are sure to find the best prescription safety glasses for your needs.
You can filter out your individual preferences by using the tool below on this page. Use our customized search filter to narrow down your frames based on frame style, frame features, activities, and safety ratings. In addition, you can select from a long list of safety frame colors, like blue, camouflage, matte demi, taupe, and pink.
Ultimately, here at RX-Safety, our mission is to utilize our expansive inventory and in-house optical lab to provide our customers with the best experience when buying prescription safety glasses online.
We take great pride in our in-house line of safety glasses and encourage you to check out our full prescription safety glasses collection below. Our team is prepare to help you find your perfect Z87 prescription safety glasses. If you have any questions about the high quality protective glasses, safety lenses, or additional safety accessories don't hesitate to contact us.
THE

BEST

PRESCRIPTION SAFETY GLASSES
Prescription safety glasses are essential for individuals who work in industrial environments. For instance, if you're working in a lab or in construction, it's important to take additive measures to protect your eyes against hazards. If you already have a prescription, prescription safety glasses are convenient in that they provide extra protection while incorporating your unique prescription. This allows you to be free to do your job with focus, dedication, and peace of mind.

Our ultra anti scratch prescription safety glasses will ALWAYS protect your lenses.


Our Permanent Anti Fog Safety Glasses NEVER fogs.


ALL our safety glasses are ANSI Z87+ approved.

ULTRA ANTI SCRATCH SAFETY GLASSES
Upgrade your safety glasses with our ultra anti-scratch coating.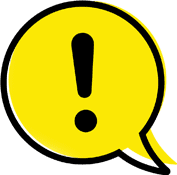 RX SAFETY ULTRA ANTI-SCRATCH COATING CAN BE APPLIED TO ANY PAIR OF SAFETY GLASSES
The Ultra Anti Scratch coating is the perfect way to upgrade your prescription safety glasses. This scratch-resistant coating is the ideal way to protect your lenses from scratching. If you use safety glasses or prescription glasses, you know how scratches will affect your vision and the lifetime of your glasses.
That's why, at RX Safety, we developed the Ultra Anti Scratch Coating that can be applied to your prescription safety glasses to create an extra protection barrier on your safety lenses.
Our Ultra Anti Scratch Coating will extend the life of your RX safety glasses and upgrade the way your lenses perform.
PERMANENT ANTI FOG SAFETY GLASSES
Stop your safety glasses from fogging permanently

PERMANENT ANTI FOG COATING VIDEO REVIEW
Discover how our Permanent Anti Fog Prescription Safety Glasses works.
WATCH NOW ➔
The Permanent Anti Fog Coating was created by Rx-Safety Engineers to stop your prescription safety glasses from fogging up.
The coating works on a molecular level to keep water molecules from bunching together, causing the blinding fog that is so Annoying and dangerous on safety glasses.
The result is a coating that NEVER fogs, even from the coldest conditions to a hot, humid climate. The lenses may develop a few water droplets instead of fog, but the water is transparent and is not dangerous.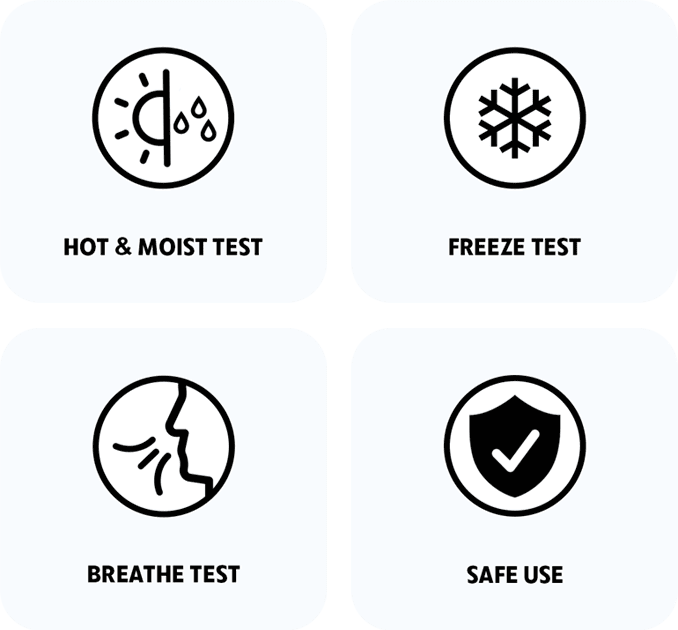 ANSI Z87+ PRESCRIPTION SAFETY GLASSES
ALL RX Safety glasses are ANSI Z87+ approved

We value our commitment to prioritizing your safety, with no compromise. That's why at RX Safety, all of our safety glasses are ANSI Z87+ prescription safety glasses.
Our glasses pass the tests of high velocity and impact, meeting high industry standards. In short, you can count on continued performance, giving you the peace you need to accomplish tasks.
HIGH QUALITY
PRESCRIPTION
SAFETY GLASSES
AT AFFORDABLE PRICES
RX Safety provides top quality frames and products as a family-owned manufacturing company, creating optical solutions to everyday circumstances. As an official distributor of top quality brands, we also offer a variety of frames to our customers as well.
Our dedicated mission to provide our large inventory at honest and fair prices is what we keep at the forefront, establishing our remarkable imprint across the US and neighboring regions.
If you're looking for prescription safety glasses online, check out RX Safety glasses. RX Safety is the top-performing online store for safety glasses and performance eyewear. Offering the highest-quality eye protection, our safety glasses are great as they offer a range of protection.
Feel free to shop top brands including Oakley prescription glasses, as well as Wiley X Prescription safety glasses. We also offer a large array of prescription safety sunglasses, allowing you to work in outdoor environments as well.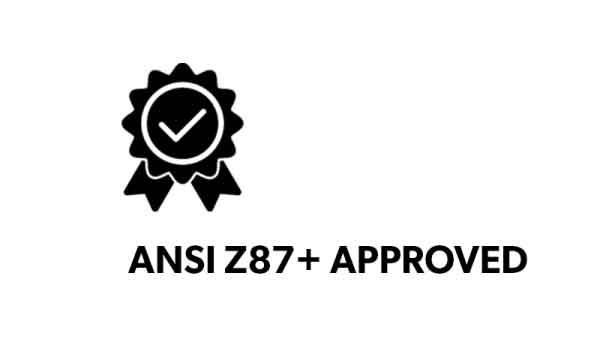 Whether you need protection against chemicals, dust, radiation, and more, we have a variety of safety glasses with prescription that provide great durability and protection.
RX Safety has wide variety of prescription safety glasses, from wrap around safety glasses, plastic safety glasses, metal frame safety glasses, bifocal safety glasses, safety glasses with foam gasket, and more.
We also have prescription safety glasses with side shields that offer additional protection for the eye, preventing hazards and providing optimum security.
HOW TO CLEAN YOUR PRESCRIPTION SAFETY GLASSES
Clean your prescription safety glasses the correct way is essential.
This will maintain the life of your safety glasses.

HOW TO CLEAN YOUR PRESCRIPTION SAFETY GLASSES
Learn the best and easy way to clean your prescription safety glasses.
WATCH VIDEO ➔
As a worker in any segment, your prescription safety glasses may get dirty in a variety of ways. Most glasses wearers know to use a microfiber cloth and a gentle glasses cleaning solution.
Whether it is chemicals, dust and debris, or hazardous medical material, you can learn how to safely clean your glasses. In this post, we discuss a variety of ways to clean your prescription safety glasses that will not cause damage to the frames or lenses
The first step in prolonging the life of your prescription safety glasses is monitoring them for dirtiness and damage. If your glasses lenses are dirty, it can impact your vision. Dirty glasses affect your vision and can cause accidents to happen. Spot check your lenses every day to ensure they have not become too dirty.
KEEP YOUR SAFETY GLASSES CLEAN
1. ALWAYS CARRY A MICROFIBER CLOTH
The microfiber cloth will be gentle on your glasses and will prevent them from getting scratched.
2. HAVE A CLEANING SOLUTION
The cleaning solution is to clean and disinfect your prescription safety glasses, wiping away dirt and debris.
USE LUKEWARM WATER TO CLEAN YOUR PRESCRIPTION SAFETY GLASSES
Simply submerge your prescription safety glasses in lukewarm water in the sink. Additionally, if pressure is needed to help clear away the dirt, you can hold the safety glasses firmly under running water to expel the debris.
USE PURIFIED ROOM TEMPERATURE WATER TO CLEAN YOUR PRESCRIPTION SAFETY GLASSES
Submerge your prescription safety glasses under running temperature room water and add non-abrasive dish soap. You can gently use a soft toothbrush to exfoliate the dirt from your safety glasses. Let it dry.
TOP PRESCRIPTION SAFETY GLASSES OF THE YEAR –

UNDER $60.00

PRESCRIPTION SAFETY GLASSES